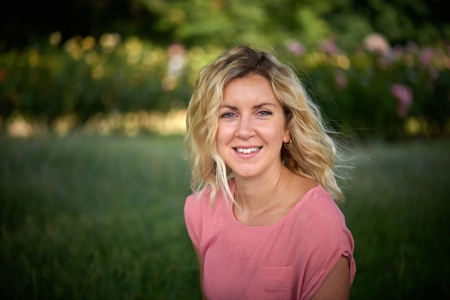 Nutritionist, wellbeing consultant, speaker and health content expert
Ruth is a top London nutritionist, employee wellbeing consultant and renowned wellness speaker, health content creator, and STOTT Pilates teacher running wellbeing retreats all over the world. A 'jack of all' wellbeing trades.

Ruth is the co-founder of employee wellbeing provider Elevate who specialise in creating tailored employee wellbeing programs and strategies, advising on workplace wellness benefits, and providing workplace mental, physical, financial and emotional wellbeing training.

Ruth's health and wellbeing experience
Ruth's own passion for health and fitness stems from a background in dance and movement, and her ethos of 'kind and compassionate health' means that not only should a healthy lifestyle be enjoyable and social, but must also be supportive, sustainable and personalised with no strict rules or shame The opposite of 'no pain, no gain', 'kind health' is about what actually feels good for the individual. Ruth has an MSc in Nutrition from King's College London and has been working as a nutritionist since 2006. She has worked in the corporate wellbeing industry since 2007, working with clients such as Just Eat, Crossrail, Yahoo, HSBC and the Children's Food Trust, as well as providing nutritionist services to running clubs, professional footballers and semi-professional football clubs, children's sports teams and clubs and most recently acting as the nutritionist and Pilates trainer for the newly formed England Walking Football teams, and Charlton Athletic Women's Teams.
Content specialist, nutritionist and health journalist
Ruth has worked as a consultant content specialist and nutritionist for health apps including NOOM, the Nutrifix app, food and wellbeing brands and often features as an expert nutritionist for the BBC and ITV. In addition to this Ruth is a health journalist, regularly contributing to publications such as Top Sante, Runner's World, Women's Running, Women's Cycling, Women's Fitness and Running Fitness magazines. Ruth has acted as consultant nutritionist for Clipper Teas, Sports Stylist, Oskia skincare brand as well as being an ambassador for sportswear brands Wellicious and USA Pro. Ruth worked for the Children's Food Trust as a lead on their 'Let's Get Cooking' programme for two years and has worked with other community cookery schemes as well as running her own nutrition and cookery workshops for adults and children across the UK.
Ruth currently teaches mat Pilates in South London as well as running Pilates retreats in Mallorca, Sicily, the South of France and the UK.